What is a Brand?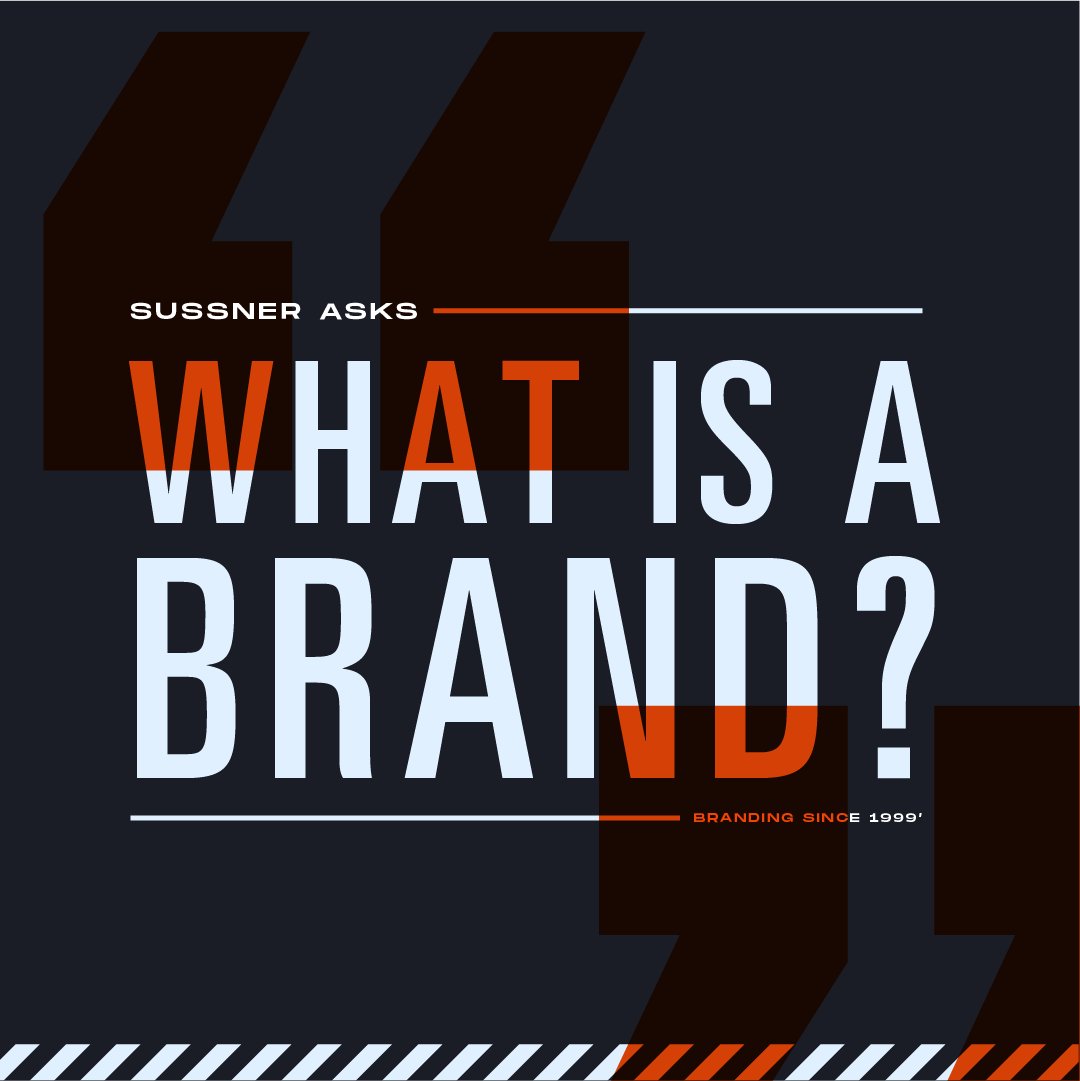 Your brand is what people think of you. In a word, it's your organization's reputation.
"Branding" is the act of creating the elements that convey your personality and support how you want people to think of you.
A brand is not a logo – it is more than a symbol. Harry Beckwith wrote that "In the public's eye, a brand is a warranty. It's a promise…Building (your) brand builds your promise." Seth Godin noted that "If a brand is our mental shorthand for the promise that you make, then a logo is the post-it reminder of that promise. Without a brand, a logo is meaningless."
A brand is a powerful foundation. It identifies why an organization exists, what the company stands for and where it is going. And your brand is the face and voice of your organization.
Branding is crafting the company's story and creating the personality of the company to help drive engagement with customers.
Internal brand foundation components may include: Purpose, Vision, Mission, and Core Values.
Foundational components that help establish how the brand looks and sounds to customers and employees may include (Desired) Brand Attributes and the Brand's Essence.
Once the foundation is in place, a brand includes three key aspects:
Verbal – Clear messaging that cuts through the clutter and helps people understand what's unique about you and how your products and services will benefit them;
– Personality and tone of voice, tagline, elevator speech, the brand story
Visual – A thoughtful system of visuals that build your brand's toolbox of assets that support all of your sales and marketing materials:
– Logo, colors, graphics, images, brand style guides
Tactical – The sales and marketing materials that help amplify customer engagement and implement the ways your customers experience and interact with your brand
– Marketing messaging, website, product packaging, branded office/retail environments.
A successful brand should:
 Communicate – What you do and what you stand for. Be meaningful in the eyes of your audience.
 Differentiate – Help you stand out from the competition. Be unique. Be better.Engage. Attract, connect with and even inspire your audience. Be memorable. Be top of mind.
The act of branding helps you earn your audience's attention and gain their trust.