Fox Hollow
The Anti-Private Club
The Challenge
Fox Hollow is a golf club that came under new ownership and aimed to transform its sleepy brand image to attract investors, home buyers, and the next generation of golfers who want something completely different from their club.
BREAKING OUT OF THE SKULK
A group of foxes is called a "skulk," and while skulk is a distinctive term, the name "Fox Hollow" is not uncommon among golf clubs or golf courses in North America. The presence of numerous other Fox Hollow brands can lead to confusion. This Minnesota Fox Hollow required an identity as distinct and memorable as its golf club experience to better attract its target audience.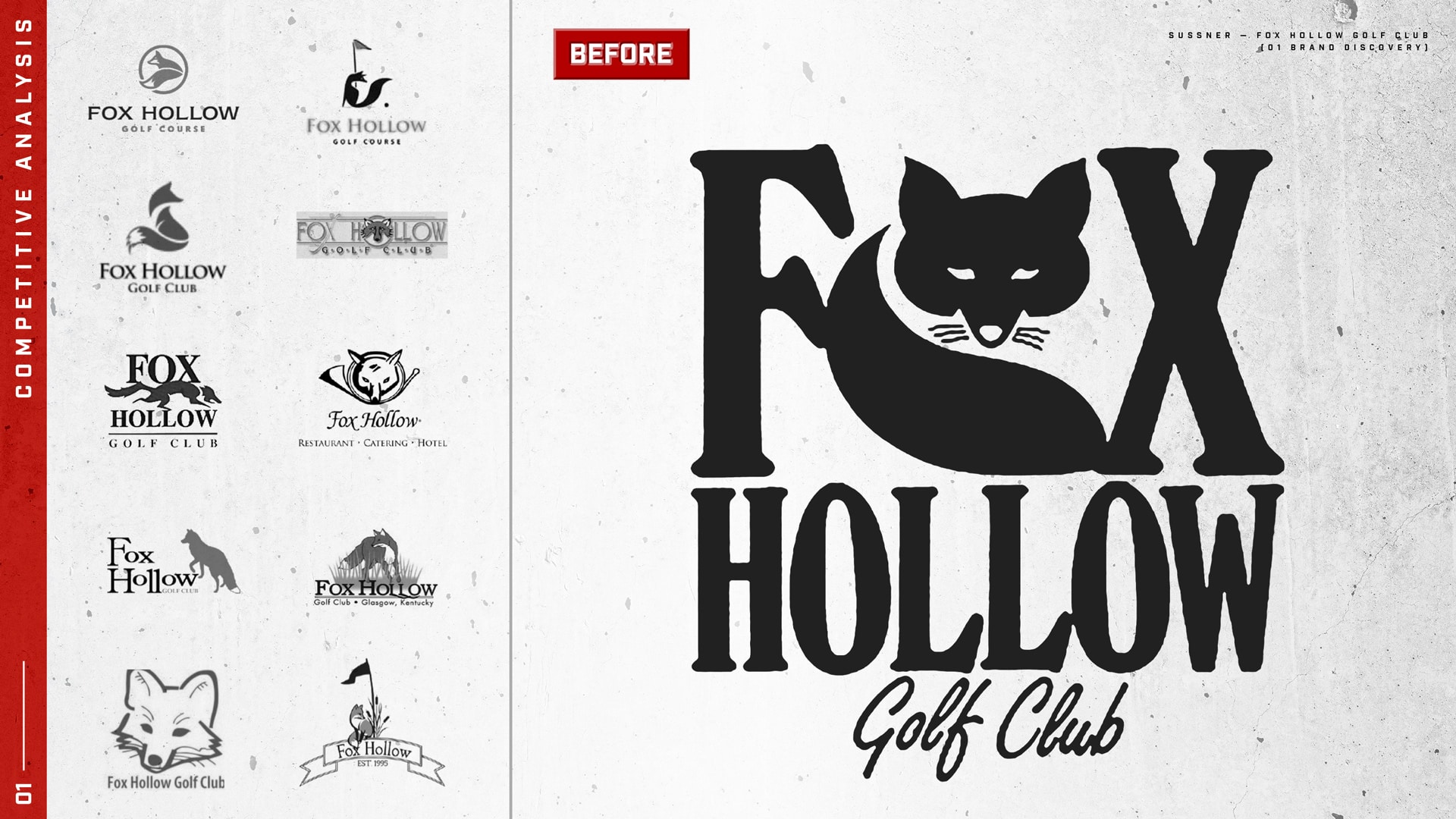 Brand Strategy
As a club that's evolving and adding new and improved facilities and amenities, the Fox Hollow brand needed to be modernized to show it stands for more than golf. Their story is about an experience, lifestyle, fun, and an opportunity to belong to a community that's looking to the future.
Visual Direction
The moodboard translates the intended meaning of the brand attributes into a visual direction. This is a collage of found inspirational images. The combination of colors, textures, patterns, shapes, illustrations, and/or typography helps create a visual guide for the creative direction in building the brand's identity.
Designing the Logo
To successfully create a recognizable brand that positively impacts the club's marketing and its experience, our team focused on designing a visually striking and distinctive identity for Fox Hollow. We recognized the need to craft a brand identity that resonates with the vision for the future of the golf club while standing out from the crowd of fox-named golf clubs.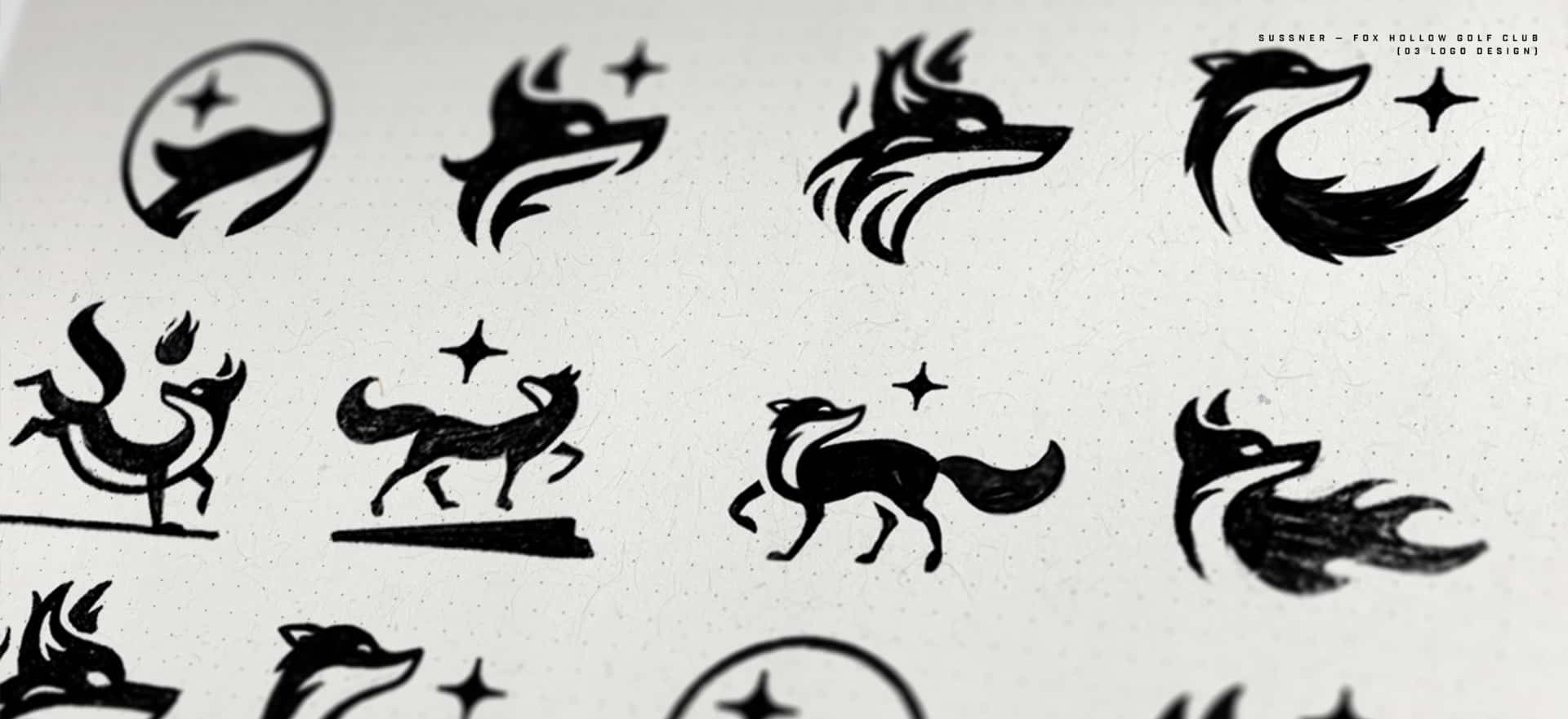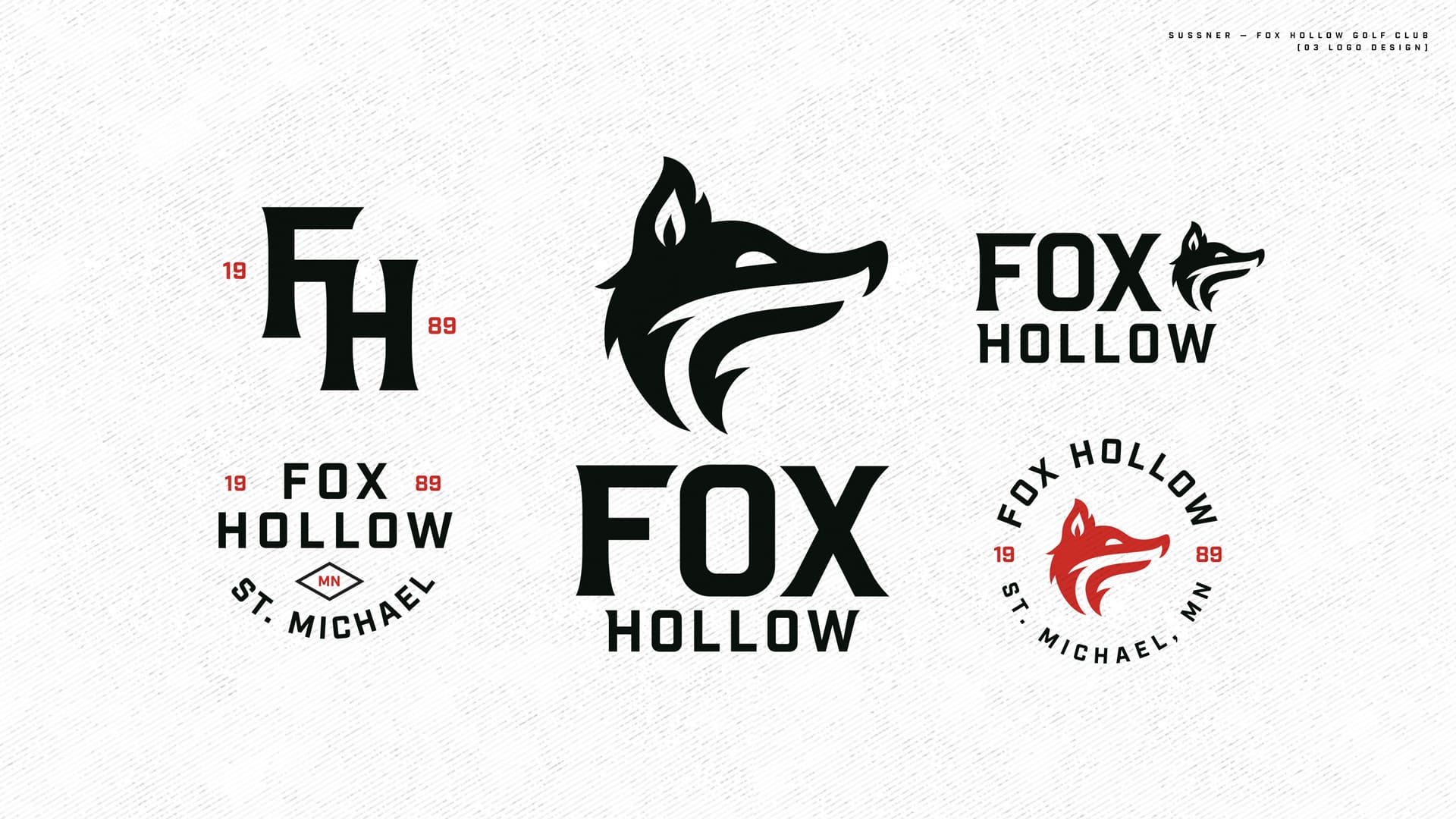 Fox Hollow's transformation underscores the importance of a unique visual identity in the Minnesota golf market, propelling the club from a "sleepy" image to a vibrant and distinctive brand that appeals to its target audience.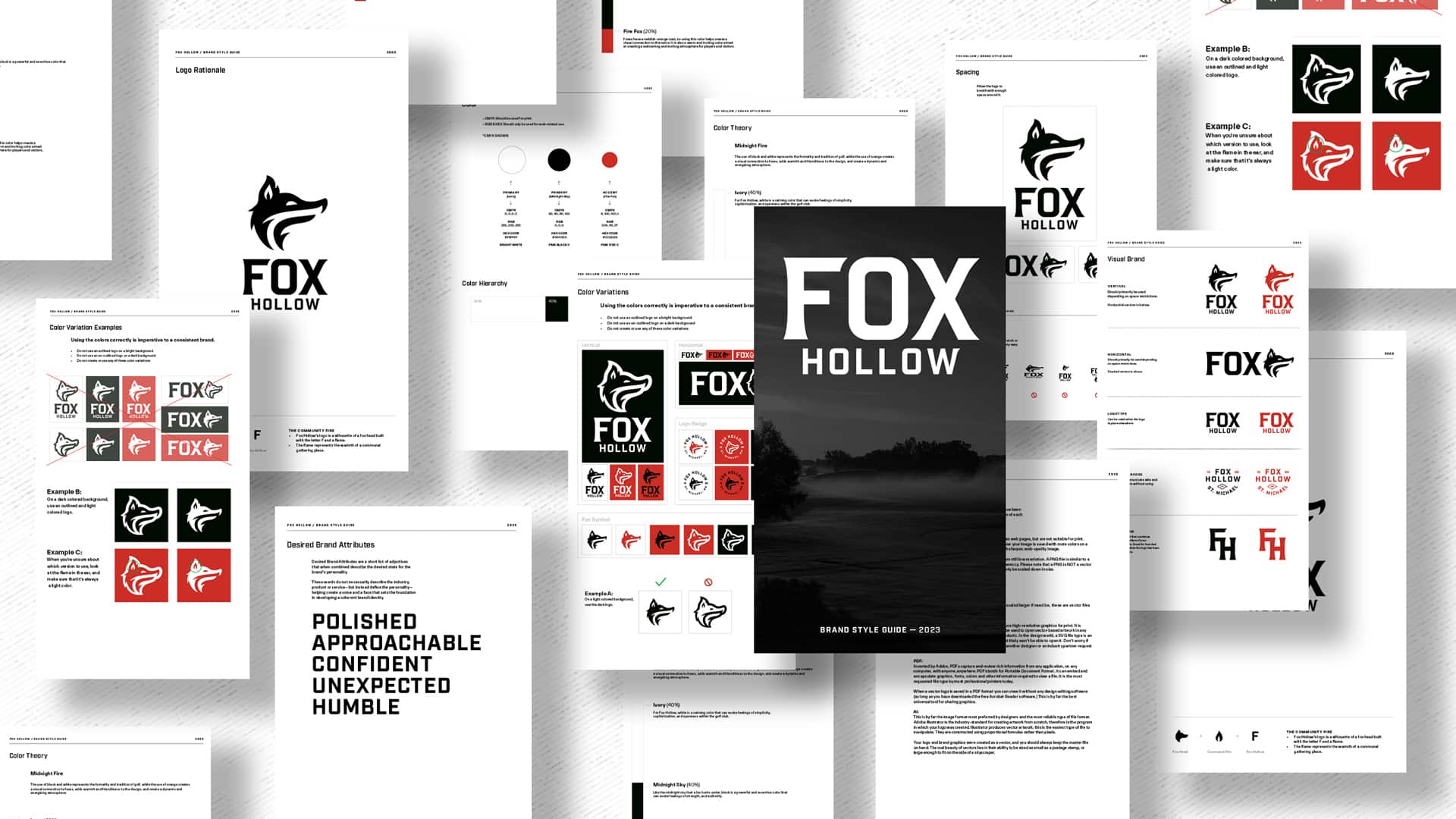 The Result
INSPIRING ANOTHER ROUND
The new Fox Hollow identity continues to be rolled out and implemented in the club's marketing materials, social media, merchandising, and on the course. The future of this brand is about coming early and staying late.