Getting a grip on a brand's greatness.
The Challenge
Cutters Sports leads the industry with the strongest grip in football gloves. Pro, collegiate, and high school football players know all about Cutters. But the brand had grown dated and no longer synced with a market of athletes where flash and bravado prevail.
The Solution
A new, compelling brand design conveys the swagger authentic to Cutters and tells a story that engages its customers on the field and in product packaging, merchandising, marketing, and social media campaigns.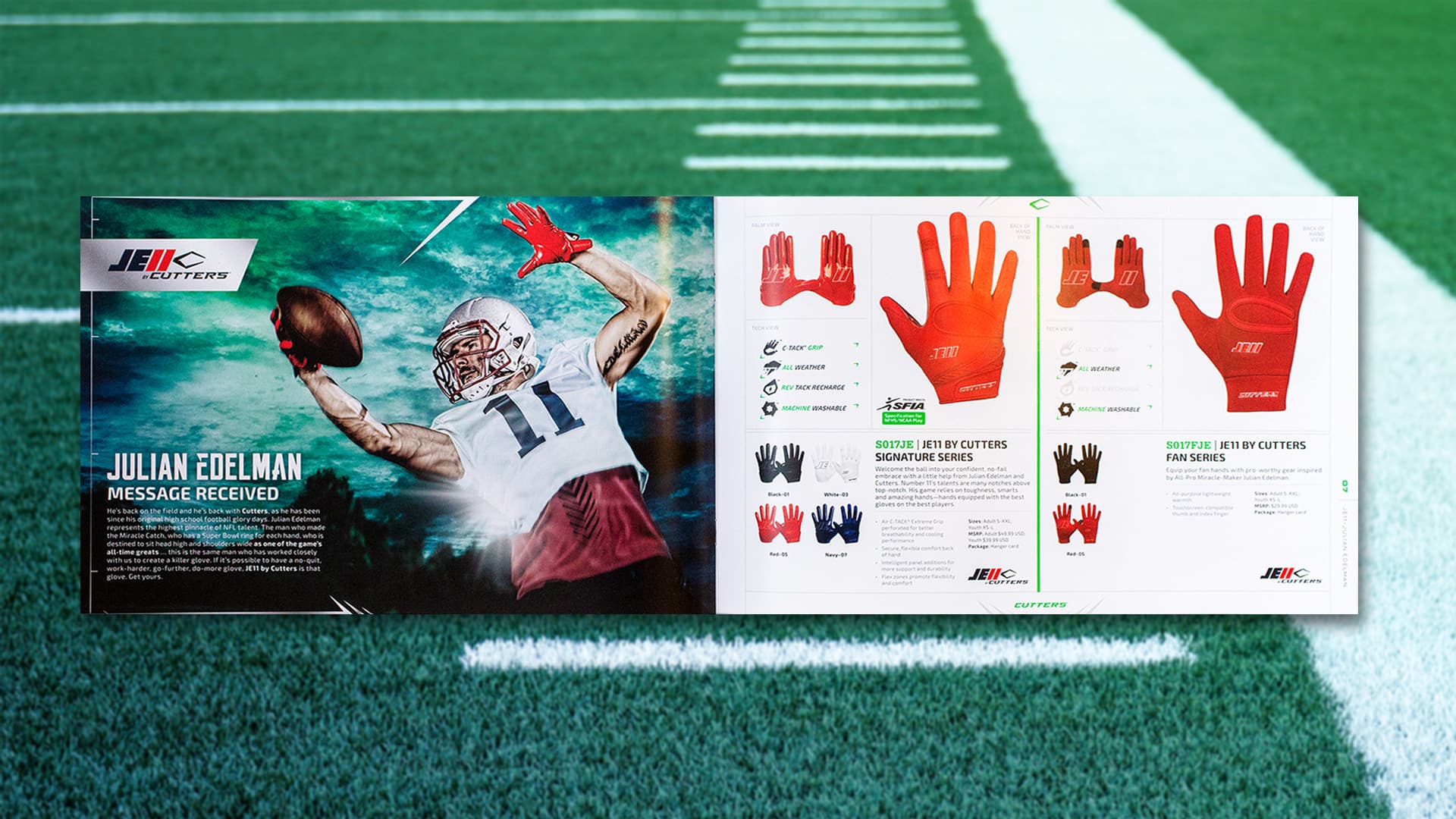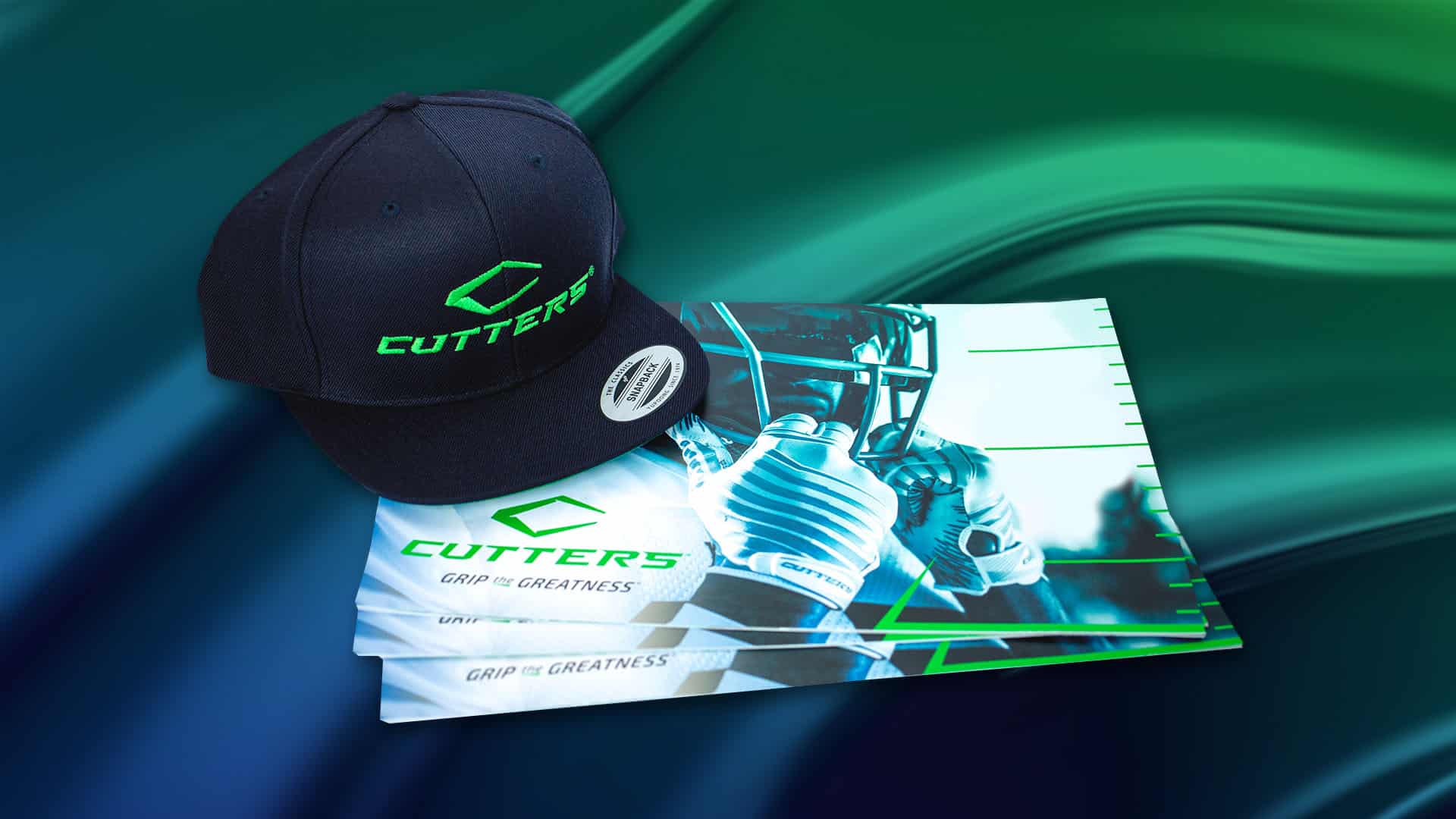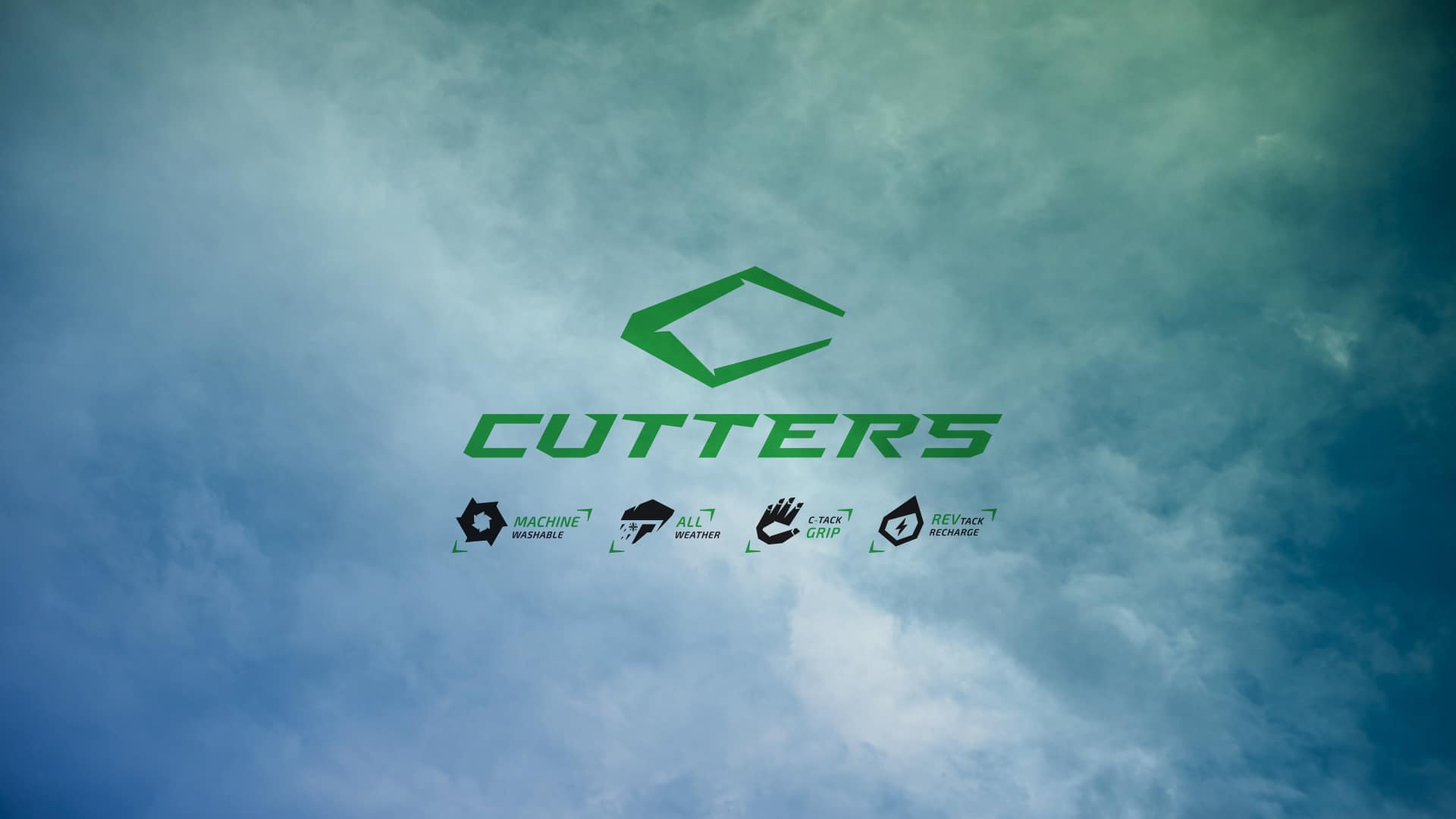 Denying gravity and delivering scoreboards of results.
The brand refresh rolled out with new lifestyle photography, confidence-inspiring messaging, and supportive design elements. The rejuvenated attitude has spread to end-zones nationwide, reflecting innovative, top-quality products and maintaining Cutters market dominance.