Dairy Products, Inc.
CLIENT
Bulk Wholesale Dairy Products
INDUSTRY
Branding, Web Design, Signage, Promotional Material, Print Collateral
TACTICS
Freshly spun off from its parent company, Dairy Products, Inc. needed a brand that reconciled dynamic and conservative, analytical and approachable, and professional and spirited. DPI is in the business of dairy product distribution and dairy price risk management for any and all companies that use dairy as an ingredient. As an unrivaled leader of the industry for 22+ years, DPI is forward thinking and deeply committed to seeing their partners consistently thrive. From innovative specialty services to peace-of-mind risk management programs, DPI keeps you far ahead of the herd.
OBJECTIVE
LOGO DESIGN: Dairy Products, Inc. was in the process of decoupling from their parent company, Grain Millers, and in need of a new logo and brand identity. DPI works behind-the-scenes in the commercial dairy world and the new brand needed to cater to both corporate and co-op relationships.
STATIONERY SYSTEM: A warm, clean and milky smooth stationery system allowed DPI to expand the new brand into tactics they will use everyday.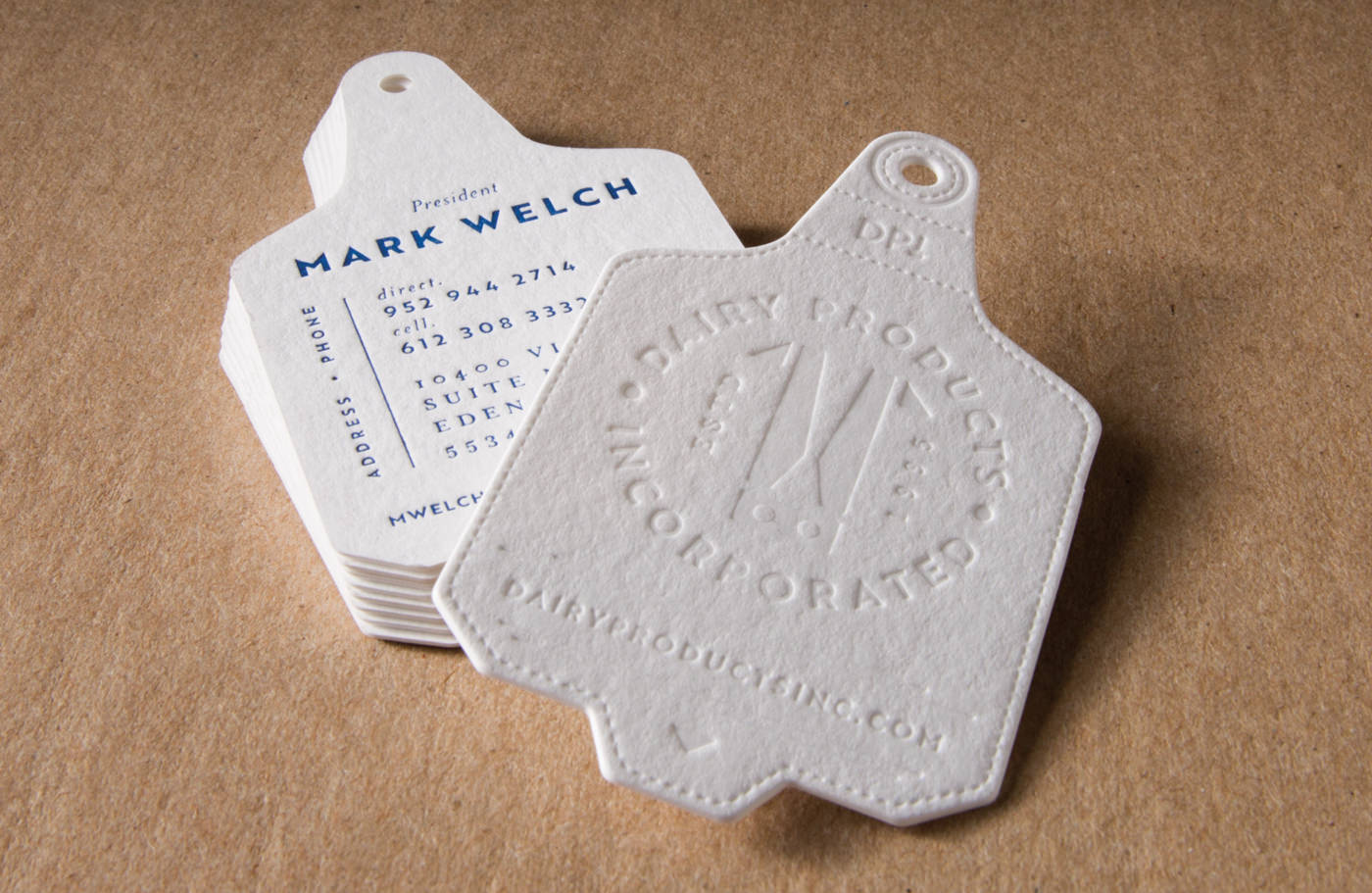 BUSINESS CARDS: A blind debossed logo and letterpressed backside on hefty Strathmore Pure Cotton elevated the softness of the new brand while giving a subtle nod to agriculture with a cow ear tag die cut.
BRAND ILLUSTRATIONS: Simple and refined illustrations were weaved within the brand and are a progression of the new identity.
ACE IN THE HOLE
DPI has had no use for advertising outside of their industry and their clients want to keep their 'secret weapon' hidden from their competitors. The offering of risk management, which gives their clientele some piece of mind, is one of the main services that sets DPI apart from the rest. With strong financial benefits and services, the new brand needed to accommodate their analytical nature as well as the approachability of the company.
Our original goal was simply a new logo and business cards. However, as we engaged in their creative process, we realized that Sussner was capable of far, far more. By the end of the process they not only created an amazing new logo, they also designed, wrote and launched our web site. Sussner created and managed the launch of our rebranding to the entire industry. And to finish things off, they designed and decorated our entire office using all the textures, colors and imagery assimilated throughout the process.
Mark Welch, President
"
"
…STILL THE BEST
While the brand has completely evolved, the hometown roots remain the same. As a kind gesture from the VP to the P, we were in charge of concepting and designing a gift to present the new identity. With extensive research, we decided on something that exceeded both of their expectations. After wood, stain, size and structure considerations, we partnered with an expert and custom designed a sophisticated laser-cut, engraved and etched multi-wood, multi-level plaque that would display the new brand for years to come.
WOOD PLAQUE: A thoughtful approach was essential in the design process of creating this highly detailed and handcrafted display.
WOOD PLAQUE: The plaque consisted of multiple laser cut, laser etched and laser engraved pieces which created numerous layers of dimension and hierarchy.
WOOD PLAQUE: Reclaimed black walnut, white oak and cherry were specifically chosen to complement each others characteristics as well as the graphic details.
WOOD PLAQUE: The cow ear tag is a universal symbol known within the agricultural world, since DPI works exclusively with dairy, we thought it was appropriate to use that as the base of the plaque.
PUT A COW ON IT
As DPI moved into a new location, some thoughtful design and branding was needed to reflect their new identity. With dairy farm antiques, custom barn wood furnishings, vintage milk advertisements and clean walls, we finally had an excuse to use sophisticated cow imagery. Barn wood logos, animal patterns and 95" of 4-color cow later, the office graphics sincerely broadcasted the newly refurbished, Dairy Products, Inc.
SDCo was a one stop shop for us, all we did was answer a few questions, had a couple of meetings and they did everything else. It's no wonder they are best in class! The positive response from our friends in the industry and our staff has been simply overwhelming.
Mark Welch, President
"
"
OFFICE SIGNAGE: To balance out the cow, subtle dairy-related illustrations continue to the hallway.
OFFICE SIGNAGE: For additional texture, the wood logo was placed over a pattern made of clear gloss cut vinyl.
OFFICE SIGNAGE: Structurally sound and pinned out for added dimension.
OFFICE SIGNAGE: The custom lunch room barn door was made with the same materials as the logo for cohesion.
OFFICE SIGNAGE: A frosted cow pattern spans across the conference room glass permitting privacy.
OFFICE SIGNAGE: A mixture of modern and rustic textures makes this space both professional and welcoming.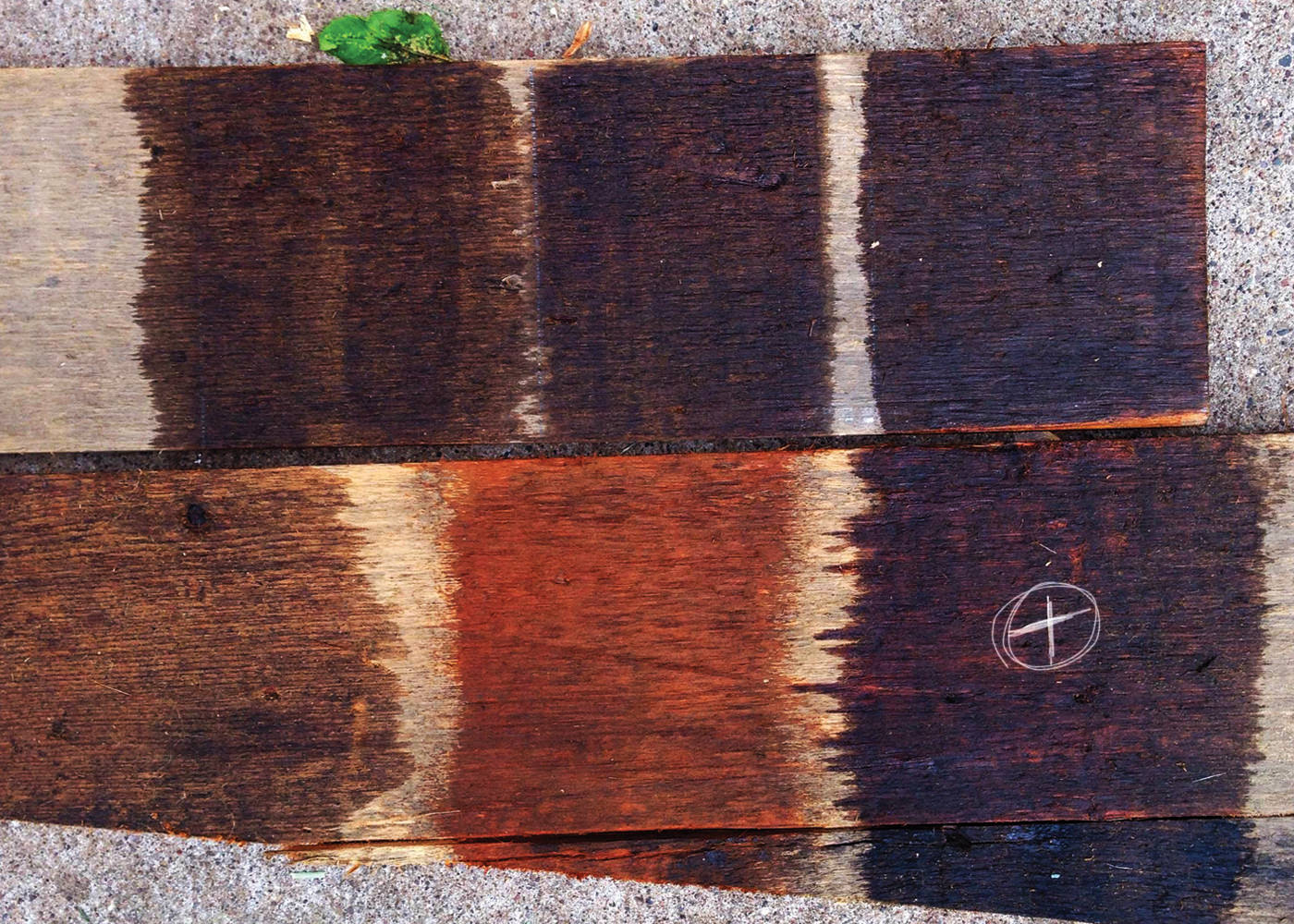 OFFICE SIGNAGE PROCESS: The mockups of the interior included a large custom wood sign and a custom barn door for the break room, after careful deliberation, wood-types and stains were chosen to move the process forward.
OFFICE SIGNAGE PROCESS: Precisely sized at 106.5" wide with over 1" of depth, the barn wood logo would be the first reveal of the new logo when walking through the door.
OFFICE SIGNAGE PROCESS: Specific placement for install was paramount and thoughtfully planned to create pacing within the office.
OFFICE SIGNAGE PROCESS: While tipping our hats to the dairy farming community, a custom handcrafted sliding barn door was making its way through production.
RECOGNITION: