Hydration Drink Mix
INDUSTRY
Packaging, Photo Art Direciton
TACTICS
Amino Vital is a powdered drink supplement for athletes and active lifestyles. It uses amino acids (the building blocks of protein) to provide hydration and energy before, during and after a workout. Before working with us, the product had found success in Japan and within niche U.S. markets, such as the golfing industry. But their goal was to land a much wider audience, specifically through getting into Target stores. For their expansion into the U.S. mass market, AV relied on our packaging prowess to pump up their product presentation. The primping paid off, as Amino Vital can now be found on shelves at Target and in the hands of smart athletes nation-wide.
OBJECTIVE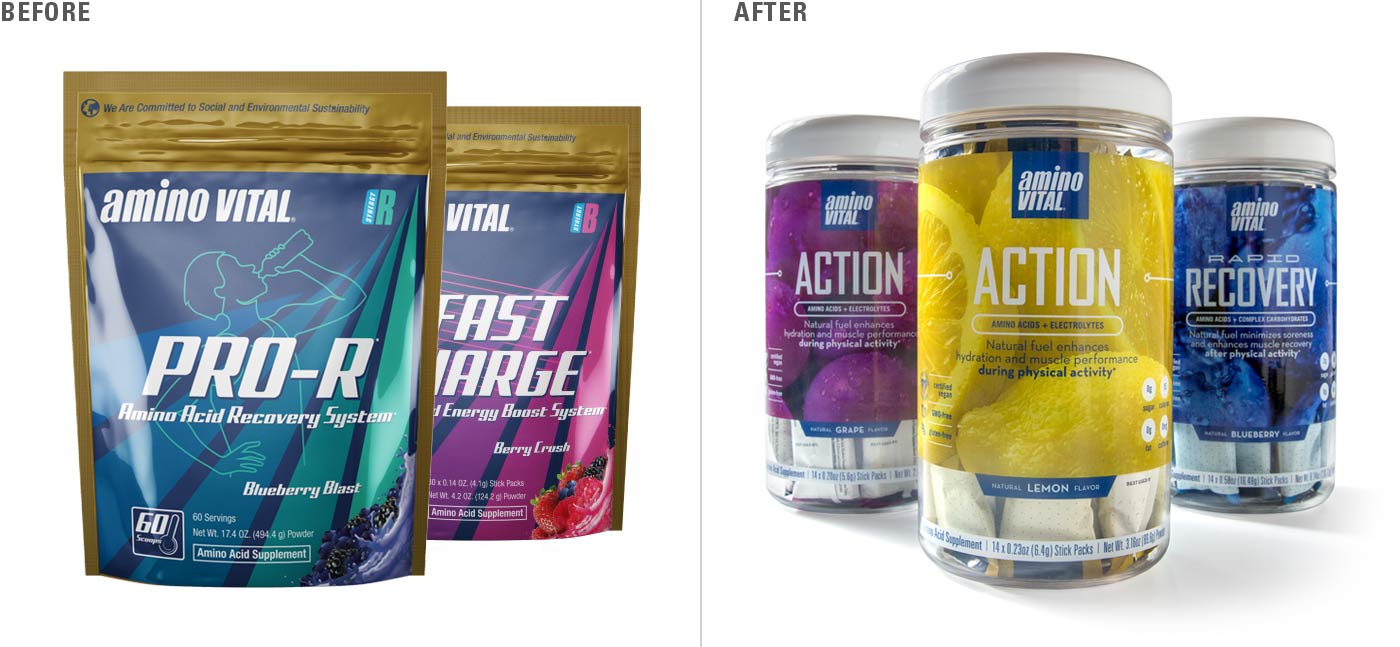 WORKING WITH TARGET
Amino Vital had already approached Target buyers with their product by the time we were engaged. The multi-billion dollar chain advised them that the product was appealing, but in order to compete at this level, they needed to go through a package redesign. During our transformation, AV kept in close contact with their buyer to ensure we would reach the finish line.
We can't thank Sussner enough for the integral part they played in helping us get into Target. We have received nothing but glowing feedback about the packaging and our performance at Target continues to trend up.
Mark Troutman, Marketing Manager
"
"
Sussner Design Company quickly immersed themselves in our industry and led a collaborative process that provided a great deal of creative insight. With the success of the product launch, we are now looking to expand our product line within Target and add other retailers, all thanks to our partnership with Sussner.
Jerry Piercy, Business Manager
"
"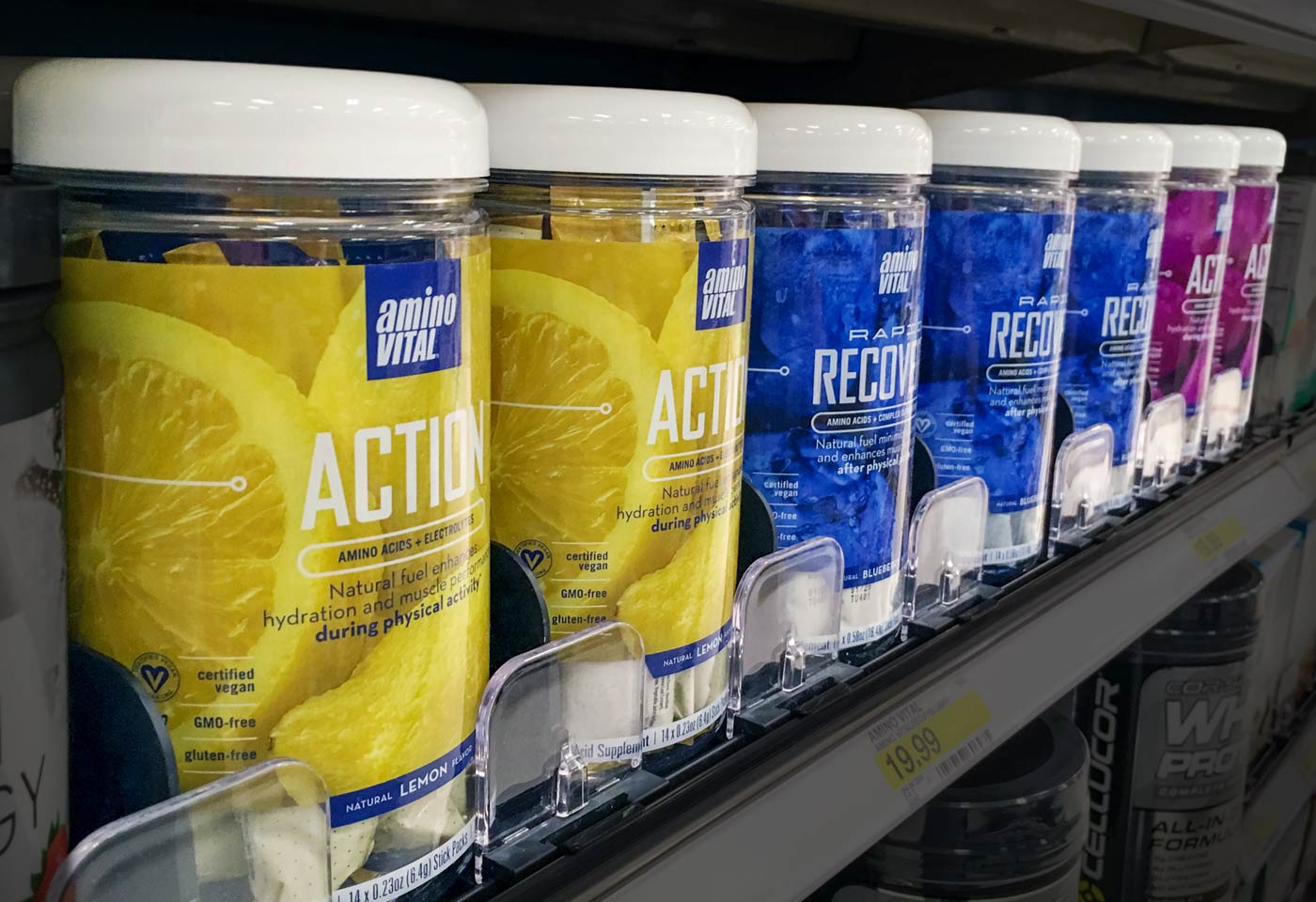 ON STORE SHELVES: The fruit-forward package design was developed to stand out among its peers in the protein powder aisle at Target.
EXPANDING FAMILY: The packaging was designed with expansion in mind, making it easy for AV to add new flavors and products while remaining cohesive.
ART DIRECTION: Along with the redesign came new photography, with images of ultra-saturated, juicy, hydrating fruit to support the deliciousness of the drink mix.