Turning Strategy into Visuals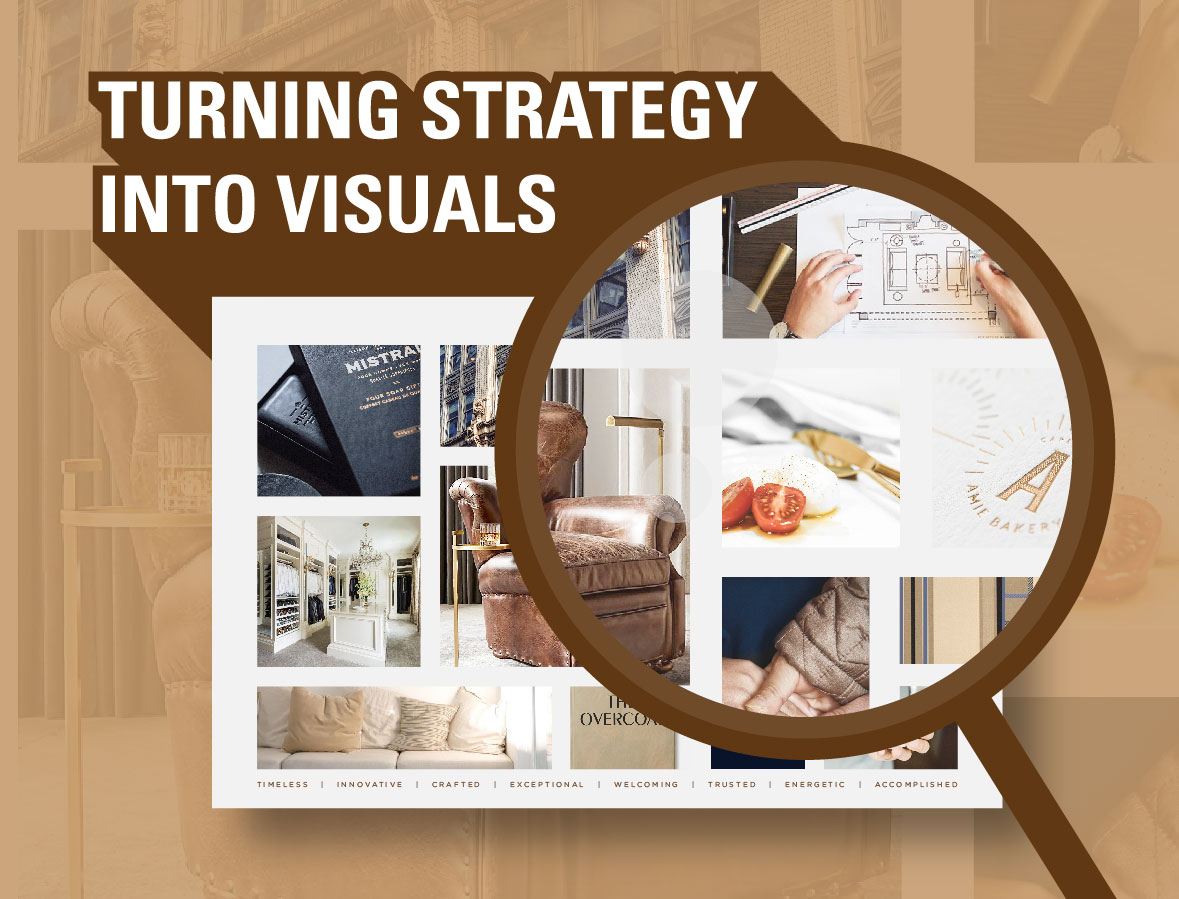 When creating a brand for your organization or product, not seeing the finished product before you start can be overwhelming. You have ideas written out but no idea how those strategies translate to another medium – into visuals.
While we can't show a picture of what the finished visuals look like before we start designing, we can (and do) develop a tool that helps us have a meaningful conversation about creative direction.
We call this tool a Moodboard.
The moodboard is a "visual listening" step that helps us establish creative objectives for the process.
The tool is essentially a collection of pictures and graphics that, when placed together, create a distinct look and feel that represents the brand attributes that should be attractive to your audience.
When done right, this step is similar to refinishing your kitchen – when you gather samples of tile, paint chips, flooring, carpet, lighting and put them all together to make sure it looks like the kitchen that you want. So you can step back, squint a little, and confidently say, "Yep. Yes! That feels right!"
The process of creativity can be subjective, especially when you get into the look and feel, and color and attitude.
Everyone has personal tastes – the clothes you wear, how you decorate your home, the color of vehicle you drive – and these preferences are not always applicable for your company's brand.
The best advice is to think of your brand in the eyes of your customer, and leave your personal preferences aside.
How we make a Moodboard
The moodboards we create include ten to 12 visuals. It's a collage – scrapping of images we find from sources like Shutterstock, Pinterest, Google, books, and magazines.
Example of a client's moodboard: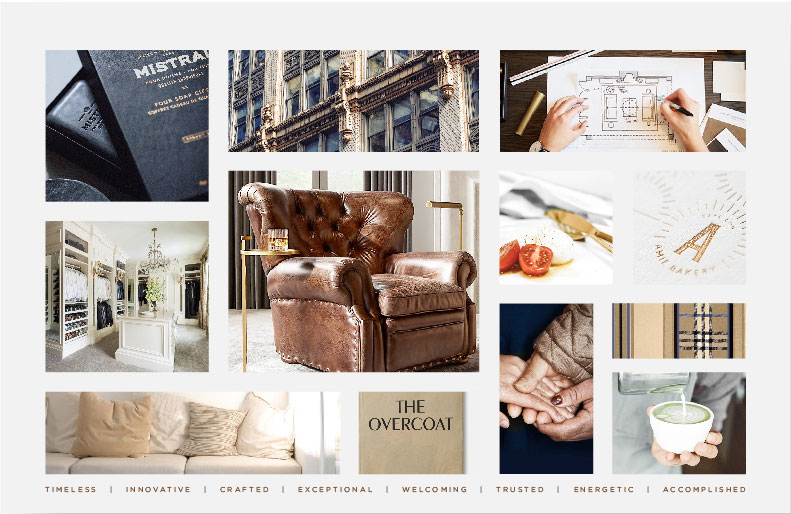 These visuals have no use in actual marketing materials, but at this stage, they help us have a conversation on the creative direction and start to understand the brand's essence.
The Moodboard guides us
Once the moodboard is complete, it is our reference, and we continue to refer to it through the completion of the project.
This step in our process helps assure that what we're creating – writing and designing – aligns with what we as a team have agreed will help this brand communicate what they stand for, differentiate from their competition, and engage their audience.
Occasionally, we've had clients express that they didn't quite understand what it was they were looking at when reviewing a moodboard.
This is perfectly OK.
It's the client's perspective and input that comes out of the conversation that proves critical in setting the creative foundation.
The conversations with the client are incredibly insightful and bring clarity and understanding around the right creative direction to best represent their brand.
Outcome: