Turning Strategy into Visuals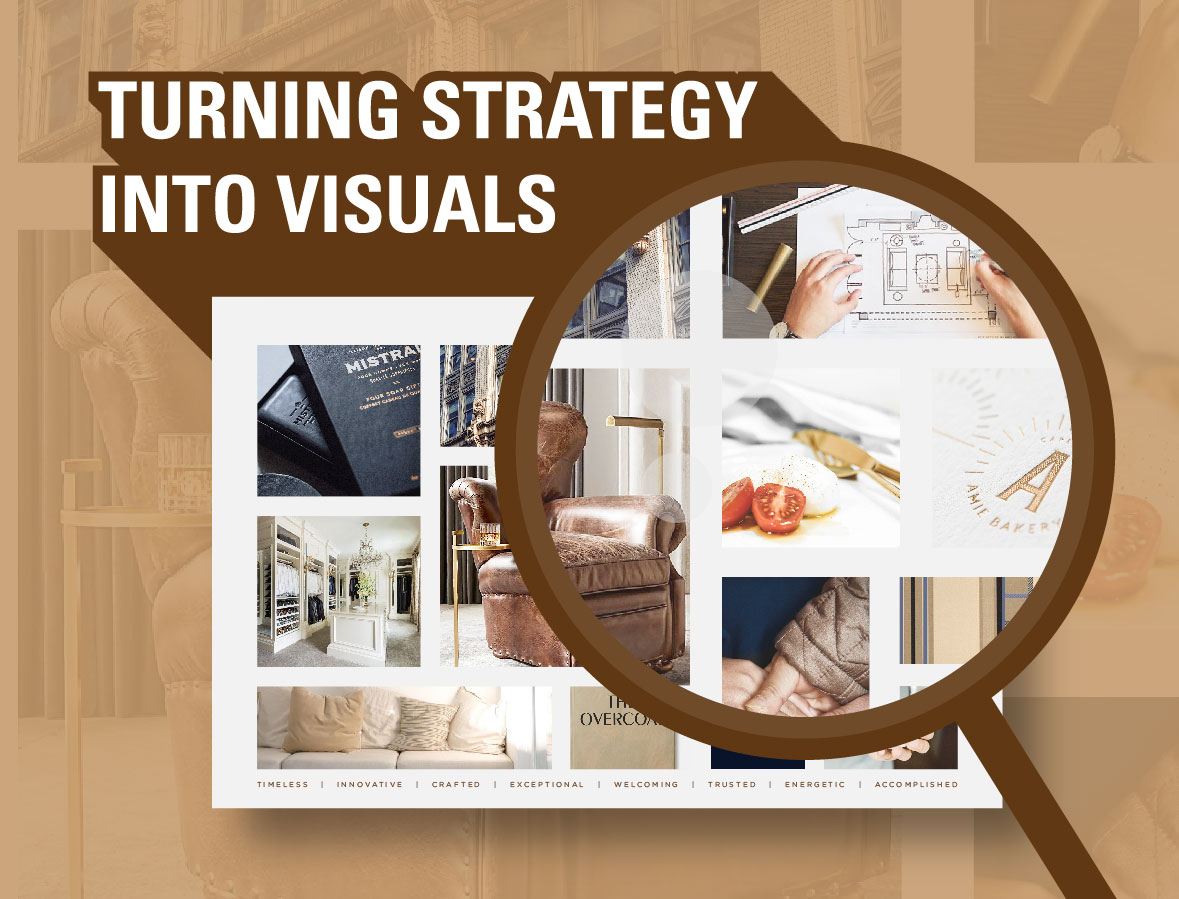 When creating a brand for your organization or product, not seeing the finished product before you start can be overwhelming. You have ideas written out but no idea how those strategies translate to another medium – into visuals.
While we can't show a picture of what the finished visuals look like before we start designing, we can (and do) develop a tool that helps us have a meaningful conversation about creative direction.
We call this tool a Moodboard.