Great Brands Attract Great People.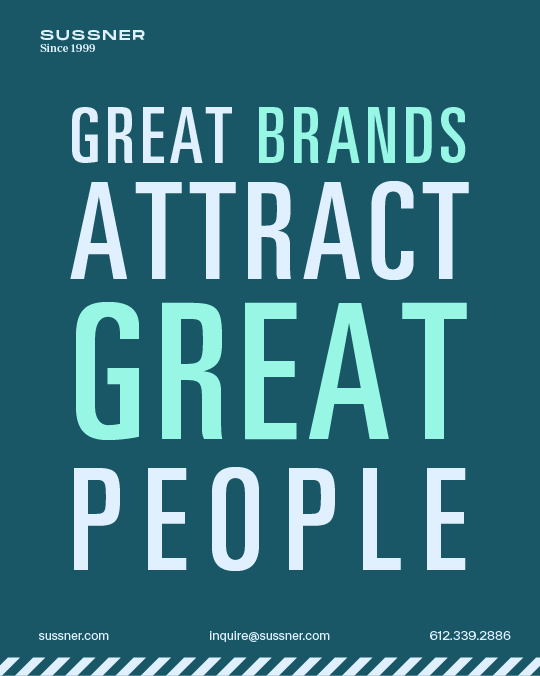 Clients are, of course, the lifeblood of our business. Without them, we close our doors.
So, finding and keeping them is Priority 1A. Priority 1B? Having a team of great employees that fit your culture and core values to serve said clients.
A successful, thriving brand is as authentic and appealing internally as it is externally. People want to be part of an organization they feel connected to and part of a proud brand. The problem is, many corporations lack personality. And if your brand doesn't resonate with people, people won't see themselves as part of your team.
What do employees want?
1. to love what they do
2. to be paid fairly for their work
3. to love where they work and who they work with
Assuming you've taken care of #1 and #2, how can you address #3?
It may sound surprising to some, but creating or re-energizing your company's brand can give you a competitive edge.